Natural Resources and Renewable Energy
The natural resource and renewable energy sector is at the core of our engagements. We pride ourselves on our renewable energy expertise – and will continue to develop clean renewable energy wherever possible and in a techno-economic and environmental sustainable manner.
Power generation, transmission and distribution


Our extensive range of services effectively combines technical studies, design, engineering and project management for energy generation, transmission and distribution projects.
We have rich experience in transmission lines (up to 220 kV), distribution lines and grid extension, rural electrification and ground cables.
Natural Resources
We have extensive experience in the natural resources field and have been involved in many natural resource management projects around the region.
We provide comprehensive, cross-disciplinary environmental services and have many years' experience of environmental impact assessment and mitigation.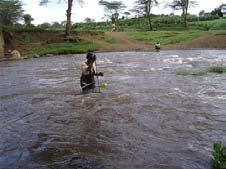 Our services also include:
Hydropower Master Planning
Hydrology and hydrologic modeling
River basin management and modeling
International river management
Flood monitoring and control 
Land use planning and environmental impact assessments (EIA)
Projects' Construction Management and Supervision
Capacity Building and Training Services in the Energy Sector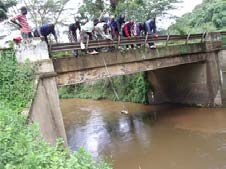 Impact Assessments
We have wide experience of environmental, economic and social impact assessments at the feasibility stage, during construction and after completion stages.
Climate Change Policy
Through our networks, we can assist our clients with climate change and international climate change policies, offering strategic advice, technical assistance, risk assessment and due diligence of CDM projects.
Geotechnical and Tunneling Services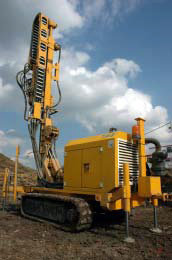 GE Hydro thru her professionals has a proven track record in tunneling and geotechnical engineering services for large and small infrastructure projects in the Eastern Africa region and can use the experience gained from these projects to provide expert services to our clients. GE Hydro has a strong team of geotechnical engineers, engineering geologists and surveyors dedicated to providing cost effective, robust and innovative solutions to surface, underground and mining engineering problems for a wide range of clients. GE Hydro thru her professionals has refined years of experience to develop specialized skills in the fields of soft and hard ground engineering and underground space development.
GE Hydro design experience also includes dam and hydropower developments. GE Hydro thru her professionals' wealth of experience and knowledge in these highly specialized areas is well recognized within the industry in the region. GE Hydro professionals' experience in mining and ground/underground assignments dates back to the 1990s with the Pangani Falls Redevelopment and Lower Kihansi Projects in Tanzania where new techniques in tunneling evolved, enabling the construction of major underground powerhouse caverns and intake shafts.
GE Hydro can assists power and mining companies to improve efficiency and financial performance through innovative technical solutions for supporting infrastructure, including: energy and water supply, road and rail transport, social infrastructure, Environmental and Social Impact Assessments and project management